STUDIO 10
What is it? A brilliant new make-up brand from beauty-industry-insider Grace Fodor.

What's the USP? Anti-ageing make-up, for women who are 30+ and who need their make-up to do a job of work for them; lifting, sculpting and highlighting where needed. It's all presented in slick packaging in a tightly edited collection. There are only a few products – but the point is that they are all that you need to be able to give yourself a professional-style make-up facelift. Apply your base, then blush/ highlight/ contour as shown (as in the image, above), then blend for a reliably effective result (below). The products all contain anti-ageing ingredients (eg plumping hyaluronic acid) but the main anti-ageing effect seems to me to be in the visible lift that they give to the face.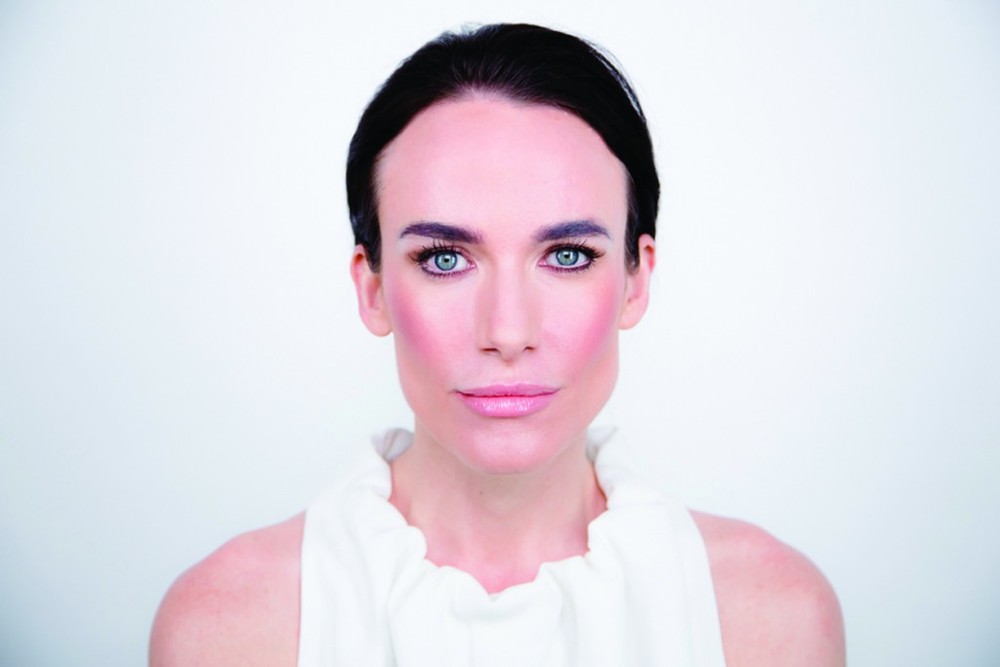 Hero product? Not sure yet what the hero is going to turn out to be; really you need to have a play with the whole lot and see which bits you can't live without – but this Age Defy Skin Perfector (£32, www.studio10beauty.com) containing primer, two mixable shades of concealer, plus under-eye cover and the green one is for reducing redness, looks pretty crucial to me.
How new is it? Launched last week, at a celeb-studded party in central London.

I'd try… The Visible Lift Face Definer palette (£34). Or treat yourself to a Studio 10 at-home masterclass (£150 per session, for up to 10 people) which will teach you exactly how to apply the products for professional results.