Talking about toxins on BBC Woman's Hour
24th September 2020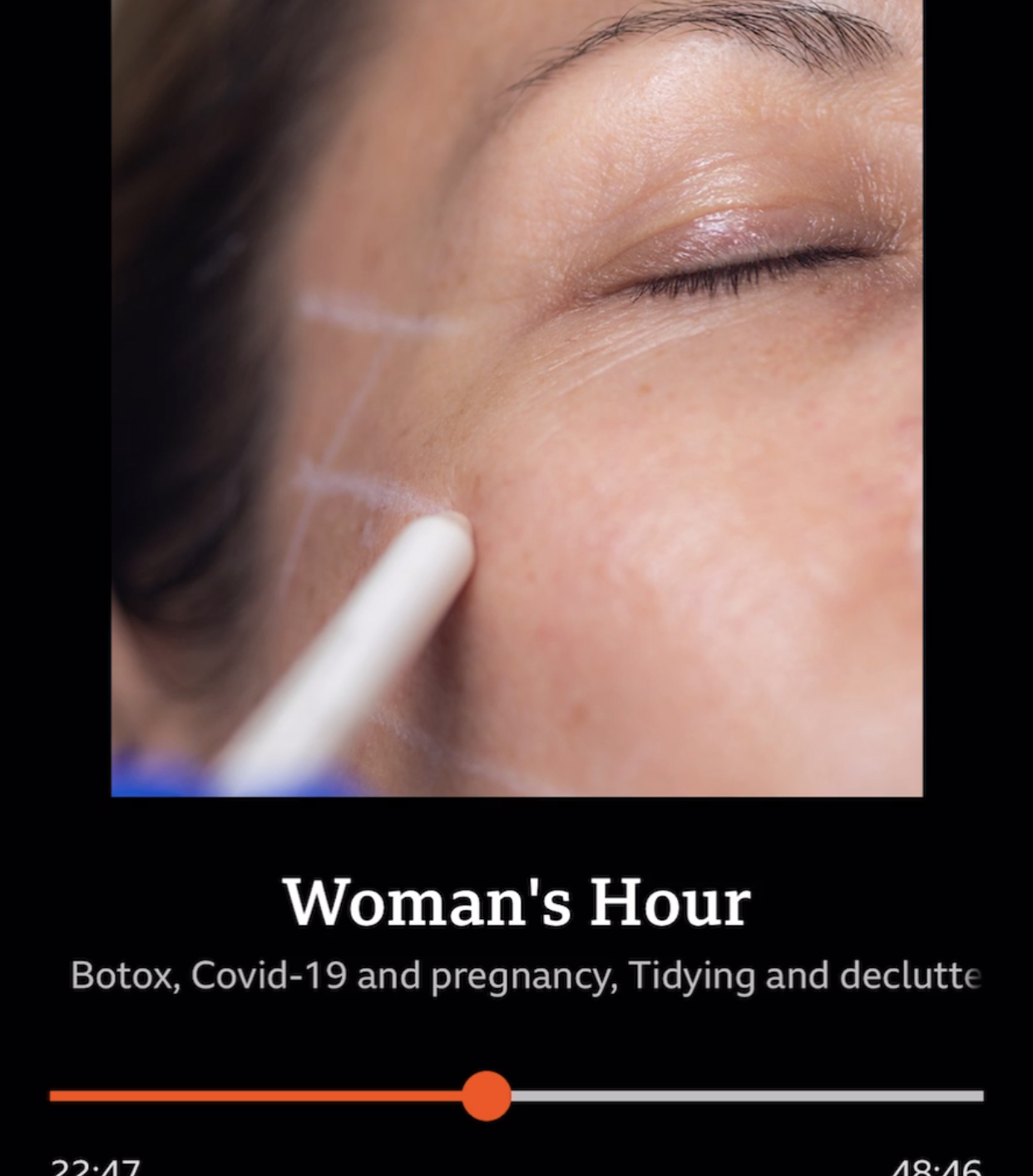 Thank you Jane Garvey for having me on @bbcwomanshour and talking tweakments, and to Melanie Abbott for laying out all the facts and figures.
The idea was to explore whether whether toxins is becoming normalised – and to look at the gendered nature of the emphasis on youthful looks. Tbh, I was surprised and delighted to be invited to talk about the topic. I'm always trying to open up the conversation around non-surgical procedures, and aesthetic medicine is usually considered alien territory to the general Radio 4 audience so I was curious to know how they would like to approach it.
You can listen to the audio of the programme segment on the video below.
The answer was, sensibly and cautiously. Though it did make me laugh when Jane asked when I had first tried toxins, and when I told her, she said, 'You were young!'
I replied that I wasn't that young, I was 40, to which she kindly said that 40 was young. Then at the end of the segment, she asked if I could see a time when I'd stop doing toxins, when I felt I don't need to worry any more, maybe when I was 65. I didn't think fast enough to say that tweakments aren't something I feel I need to worry about – I like the way they make me look. Also, I'm 57 already, so 65 isn't very far away.
So, no, I don't see myself suddenly stopping with all this. I'm not planning on stopping going to the hairdresser when I'm 65; I'm not planning on stopping exercising, nor wearing make-up for that matter. I'm pretty sure I won't be giving up on tweakments, either.