THE BODY DELI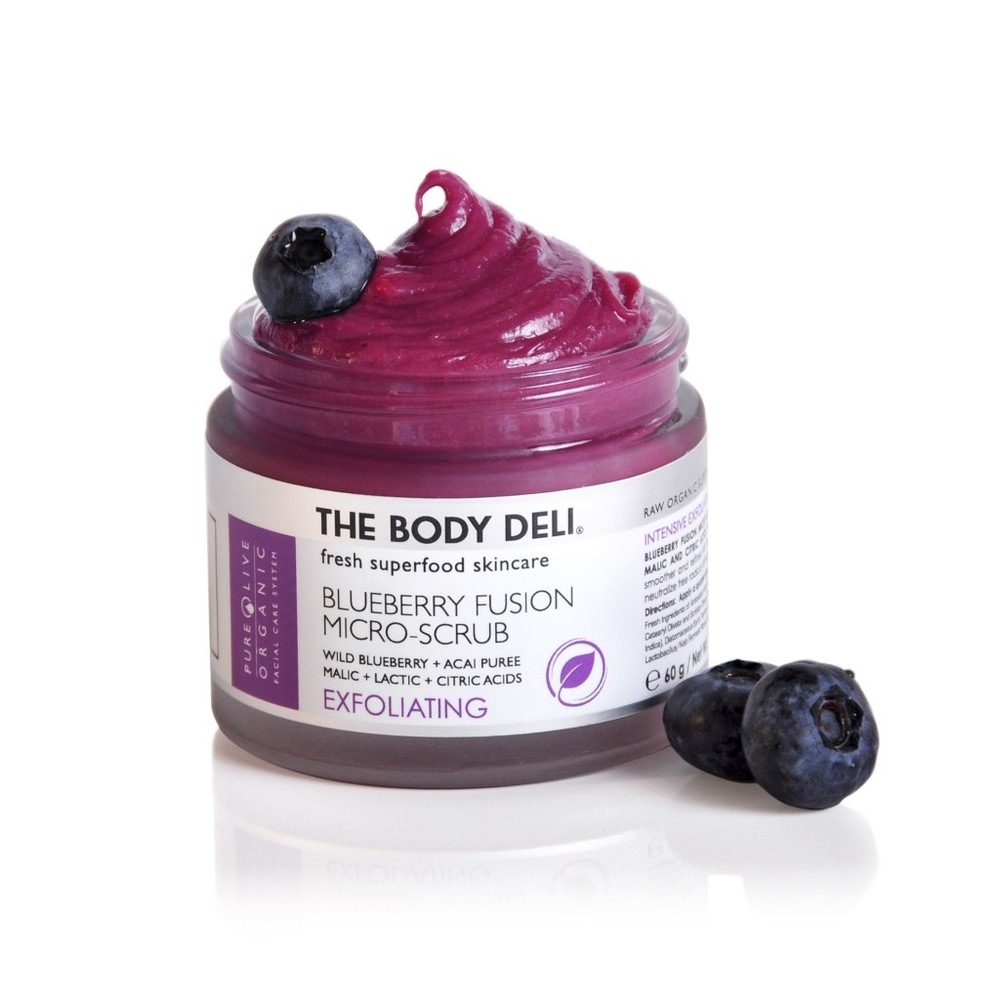 What is it? It's a skincare brand with a distinctly foodie feel from Coachella in the States. It has a celebrity following including reportedly Alicia Silverstone, Goldie Hawn and Kate Hudson.

What's the USP? Raw superfoods and clinical actives are blended by "cosmetic chefs" to nourish the body from the outside with their fresh, raw, living and edible ingredients.
Hero product? The Blueberry Fusion Micro-Scrub (£28, abeautifulworld.co.uk – there's 10% off during February if you use the code DELI10). Take a look at the picture and you will understand why Karen and I nearly took a spoon and ate it when it turned up on our desk. However the mix of organic blueberries, acai fruit, exfoliating earth minerals and lactic and citrus acids are better suited to removing dry, dull skin and neutralizing free radicals.

How new is it? It launches today.

I'd try… One of the Body Washes (£16) in Coconut Crème, Moroccan Mint or Tahitian Vanilla. Yum, yum. Need we say more?