BRIGHTEN THAT BLONDE. OR BRUNETTE…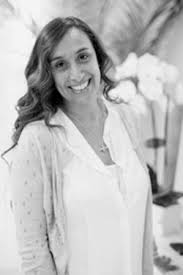 Debbie Bhowmik is one of London's best hair colourists though she's not one of the hair world's big names — for which I'd blame her gentle personality and remarkable lack of ego.
Last time I saw her and asked her what's new, she said that the thing that's really creating a colour-buzz in Michaeljohn, where she's working now, is a vitamin-C based brightening treatment.
What this does is cleanse the hair, or rather the colour (yes, really), so if your hair colour is looking a bit dull, or a bit wrong, or a bit overloaded with old dye, it can help (it's also great for getting rid of any green tinges of the sort of that affect light-blondes when they've spent a while in a chlorinated swimming pool).
'It's simple but it's really effective,' says Debbie. 'It takes 15 minutes and works like magic. We've had some amazing results, and not just on blonde hair.'
I gather that it also works a treat if, say, you've been to a salon and come out with hair that's brunette but way too heavy. 'It doesn't make the hair colour too light,' says Debbie, 'but it does take the heaviness out of it.'
You may need more than one treatment, depending on what's going on with your hair. If there is a serious build-up of pollution, chlorine and old hair colour, it may take two or three applications to get the hair back to where it ought to be.
I haven't tried it, though I like the sound of a pollution-cleanse…
Brightening treatment, £20 per application, at Michaeljohn