It's also known as the lazy girl's pedicure and it's hardly my secret – everyone in the beauty business seems to know this one, but in case you haven't come across it, it's a great trick to have up your sleeve when you have to do a home pedicure and you don't have the greatest patience or the steadiest hands. Or when you're a bit tipsy.
1) Find your nail varnish
Find your nail varnish and, if you're going to push the boat out, a base coat. Actually I'd strongly advise using a clear base coat, particularly if you are as idle as I am about taking varnish OFF your toenails. I tend to leave it on for weeks and weeks and then it will stain if I haven't used a base coat. Glass of wine optional.
2) Slap it on
Slap on the base, let it dry a bit, then slap on the varnish. And I mean slap it on. Perfectionists and beauty technicians can look away right now. As long as the nail is covered, it doesn't matter that there's varnish over half your toes. Then all you have to do is let it dry before you collapse into bed. Which you could do while you relax with that glass of wine.
3) Soak your toes
In the morning (you need to leave it overnight for the varnish to dry properly), jump in the shower or run a bath. You need to stay in for at least five minutes, so that the skin around your toenails starts to soften and wrinkle a bit.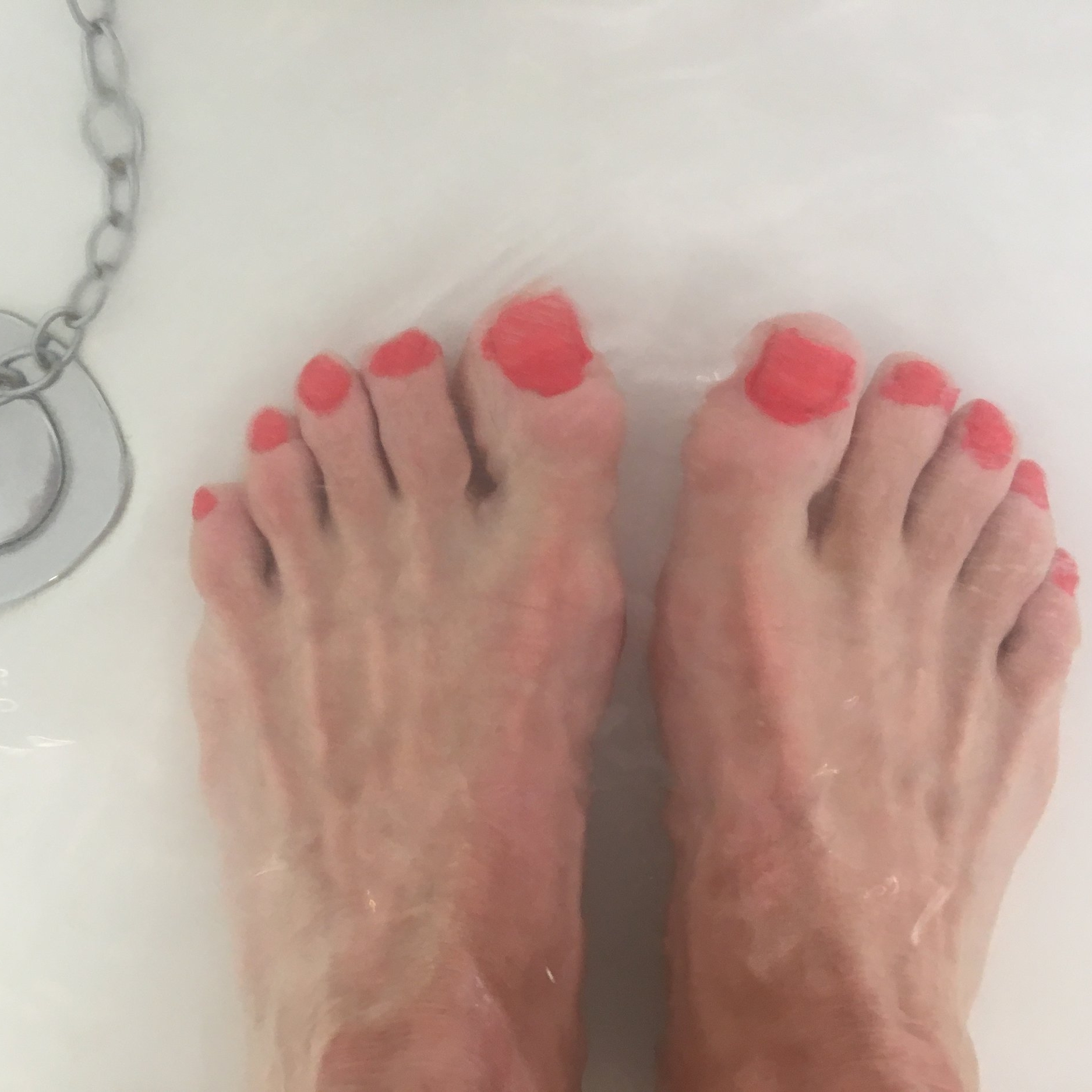 4) Peel off the excess
Then you hop out and peel off all the bits of varnish that are on your skin rather than on your toenails (you can see this on the video below).
Et voila! Job done.
And here's the video