THE LIBRARY OF FRAGRANCE
by Karen Heath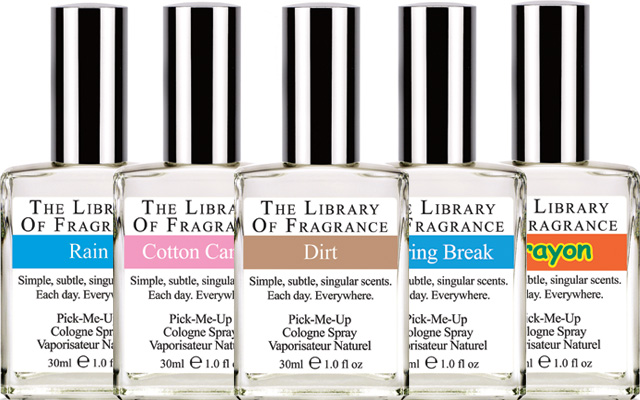 What is it?
A new fragrance brand that launched in September, with 101 fragrances produced by New York-based company, Demeter Fragrance Library Inc.
Demeter set out to create fragrances that capture the more pleasant notes among the many smells that surround us daily, the idea being that scents have a strong link to memory and emotions.
The extraordinary range includes such quirky ideas as Gin & Tonic, Play-Doh (so glad it's not just me that loves the smell of Play Doh), Baby Powder and Thunderstorm as well as Jasmine, Rain and Patchouli.
All the scents are 'single-note' fragrances, and only have a single identifiable smell or idea and don't change over time, making them ideal for layering to create your own individual fragrance.
Each scent is priced at £15, thelibraryoffragrance.com and Boots.