The supermarket shampoo that rebuilds your hair
13th January 2018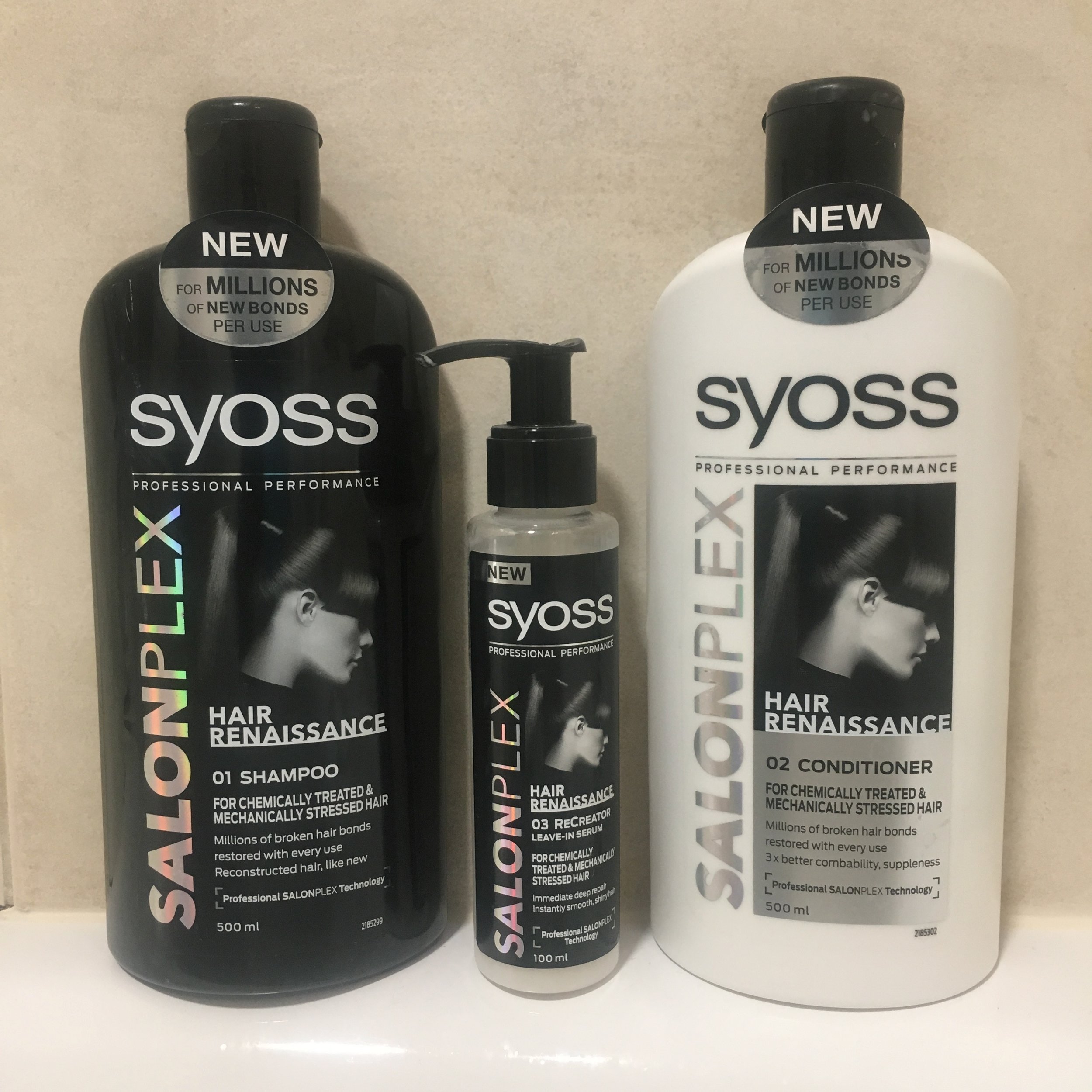 Here's something cheap and brilliant for your hair. It looks a bit severe with its black and white packaging, and because it costs all of £3 for a huge 500ml bottle at Tesco, you might not think it was anything special.
But you'd be wrong. This is an absolute gift for hair that is either treated with chemicals – read, coloured – or 'mechanically stressed' which means pulled about by brushes or heated styling devices. So that's most of us.
And why is it so good?
Because it can genuinely help hair that is suffering from too much straightening, tonging or bleaching.
Until quite recently (well, 2015) there was pretty well nothing that could rebuild hair from the inside, but then the Olaplex system was launched. That's a salon treatment which can be done both before colouring, to minimise the damage, or as a one-off treatment.
How it works is by getting right into the damaged hair cuticle and rebuilding the 'disulphide bonds' within each hair. Why these disulphide bonds are important is because they consist of a pair of sulphur atoms which hold together the keratin within the hair, and they can get trashed by too much heat styling or bleaching. So a product that can knit them back together, immediately, is pretty hot news because not only does it strengthen the hair, but it helps protect it against further damage.
Since then a few other products with 'plex' on the end of their names have emerged and this range, called Salonplex from Syoss, is the mass-market end of the spectrum.
What's it like?
I have been using this a lot and really like it. The shampoo is fine, the conditioner does a good job and my favourite product of the trio is the Recreator Leave In Serum, above (also £3). When my hair was long (until recently) I would slap in handfuls of this after shampooing and conditioning, and it was really helpful in softening and smoothing (and, I hope, strengthening) the rattier bits in the mid-lengths and ends.
What I don't know is how a product range like this compares to a salon treatment like Olaplex, as in which one builds the most new bonds in your hair and how good those bonds are. But I like the fact that this is something you can do at home to strengthen hair that has been suffering, which comes at supermarket prices, and which gives a great result.