THERAPIE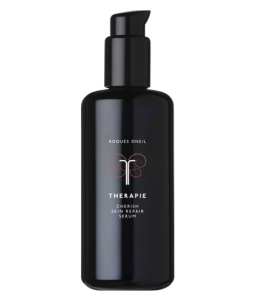 What is it? New range of fab products from 'aromatherapy alchemist' Michelle Roques-O'Neil who has acquired legendary, if not mythical status, among those of us who have been following her work for years and years.
What's the USP? A collection of 'aromatheraputic' products that will not only treat the skin but help to 'dissolve the stresses and strains of our accelerated lives', as Michelle puts it.
Hero product? Cherish Skin Repair Serum, £42, www.roquesoneil.com which is light, aromatic and super-nourishing for the skin.
Why the name? Because that's what it is, therapy for your skin and your soul.


How new is it? Just launched.

I'd try… Any/ all of it (though I have to say I'm not the sort of person who'd use an Aura Spray – but if you are, there is one)… The Cherish serum is lovely, and, slipped into a bath before bedtime, the Himalayan Detox Bath Salts are a knockout.