thisworks energy bank hand makeover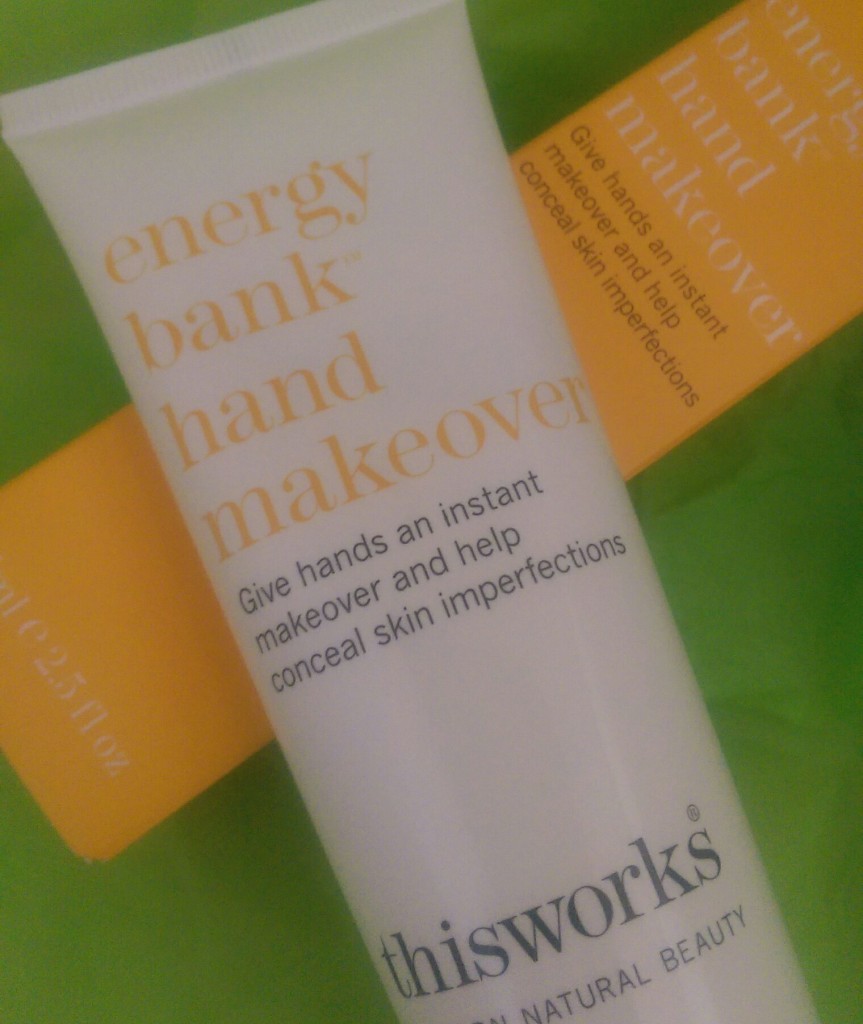 Hand creams are something you may find yourself getting keener on as you get older. All that talk about hands being a bigger giveaway of ageing than the face, and the way the skin gets dry so quickly, and the how quickly age spots can build up… It stops being interesting in a theoretical kind of way and starts to hit home when you realise, heck, this is happening to you. Rather than just dosing hands with a bit of moisturiser if they're lucky, you start to lavish them with properly designed hand creams, the sort that sink in beautifully and boast extra ingredients like sunscreens and brown-spot-defeaters. You might even find that, before you go out, you start applying a little bit of the primer that you've just used on your face to the backs of your hands, and, because that improves the outlook so much, wonder about following this up with a dab of foundation.
If any of this sounds in any way familiar, you'll love this, the 'energy bank hand makeover' from beauty guru Kathy Philips and her brand thisworks. Not only does it smell great in an aromatherapy-geranium way, and moisturise and protect skin from environmental aggressors (sun, wind, pollution), but it contains an innovative blend of soft focus powders which miraculously soften and blur the fine lines on the backs of your hands. That might sound like ho-hum hocus pocus to youngsters but believe you me, once you've seen what this will do for the back of ageing hands, you too might become just a little bit addicted to it. This only launched a few weeks ago but I'm told has been flying out of stock even faster than the rest of the energy bank range. Will you love it enough to pay £25 for it? I think you just might.