THREE FAB WINTER CLEANSERS
This cold wintry weather makes me want to reach for a rich, gentle, cossetting cleanser – the skincare equivalent of a cashmere jumper. Here are three great new ones.
OLE HENRIKSEN PURE TRUTH MELTING CLEANSER, £24, johnlewis.co.uk
Described as a reinvention of the classic cold cream cleanser, this is a hydrating, three-stages-in-one cleanser. It starts off as this beautiful gloopy gel which, as you massage it around your face, melts into an oil that does a good job of removing make-up, dirt etc. Add a bit of water and it becomes milky and rinses away easily. And it's not just a bunch of clever textures; ingredients include vitamin C, rosehip and virgin cherry oils (no, I hadn't heard of that one, either) to help brighten, repair and nourish the skin.
CLARINS EXTRA-COMFORT ANTI-POLLUTION CLEANSING CREAM, £25, clarins.co.uk
Counteracting the effects of pollution is a big buzz in skincare just now (that will be another post) and Clarins has moved into the arena with this intriguing cleanser. Intriguing because when you massage it in as directed in the instructions and then pull your hands quickly directly away from your face, the special formula creates a suctioning effect which I think is meant to more effectively lift grime and pollutants away from the skin. Whatever, it feels luxurious and is a delight to use. Ingredients-wise, there's purifying moringa extract and nourishing shea and mango butters, so it leaves skin feeling clean but not dry.
DOVE DERMA SERIES CREAM FACE CLEANSER, £14, selfridges.com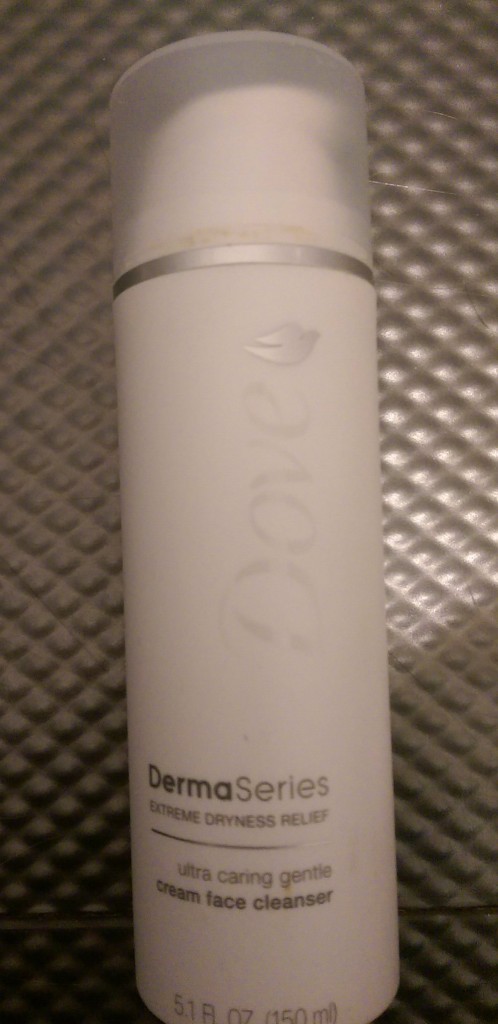 I'm still a bit puzzled by the DermaSeries line from Dove — the idea is that they're premium-style products, and the first offerings are 'Superior Care for Extremely Dry Skin' (this is the cleanser; there's a body cleanser and body and face creams). And while the prices are way above what you'd expect from Dove (£14-16), and they have launched through Selfridges, the products are more what you'd call specialized than premium. The ingredients are pretty straightforward – soothing glycerin and fatty acids – to stop skin from drying out, but quibbles aside, it's a very nice and very gentle cleanser. I find I'm using it constantly, just for general-purpose, everyday cleansing (as opposed to double-cleansing, or exfoliating cleansing, say. But that's another post, too).