TOTW: full face rejuvenation with longer-lasting injectable filler
10th October 2019
So, what do you do when you look at your face and feel that it's not just a question of softening the odd line or two – but that everything needs fixing? Well, if you were up for it, and didn't mind needles and had the budget, you could opt for full-face enhancement with an injectable filler.
For this week's Tweak of the Week, I visited Dr Martin Kinsella at his clinic in Hale, in Cheshire, to watch him demonstrate how he uses a longer-lasting injectable filler called Ellansé to re-volumise and resculpt the face.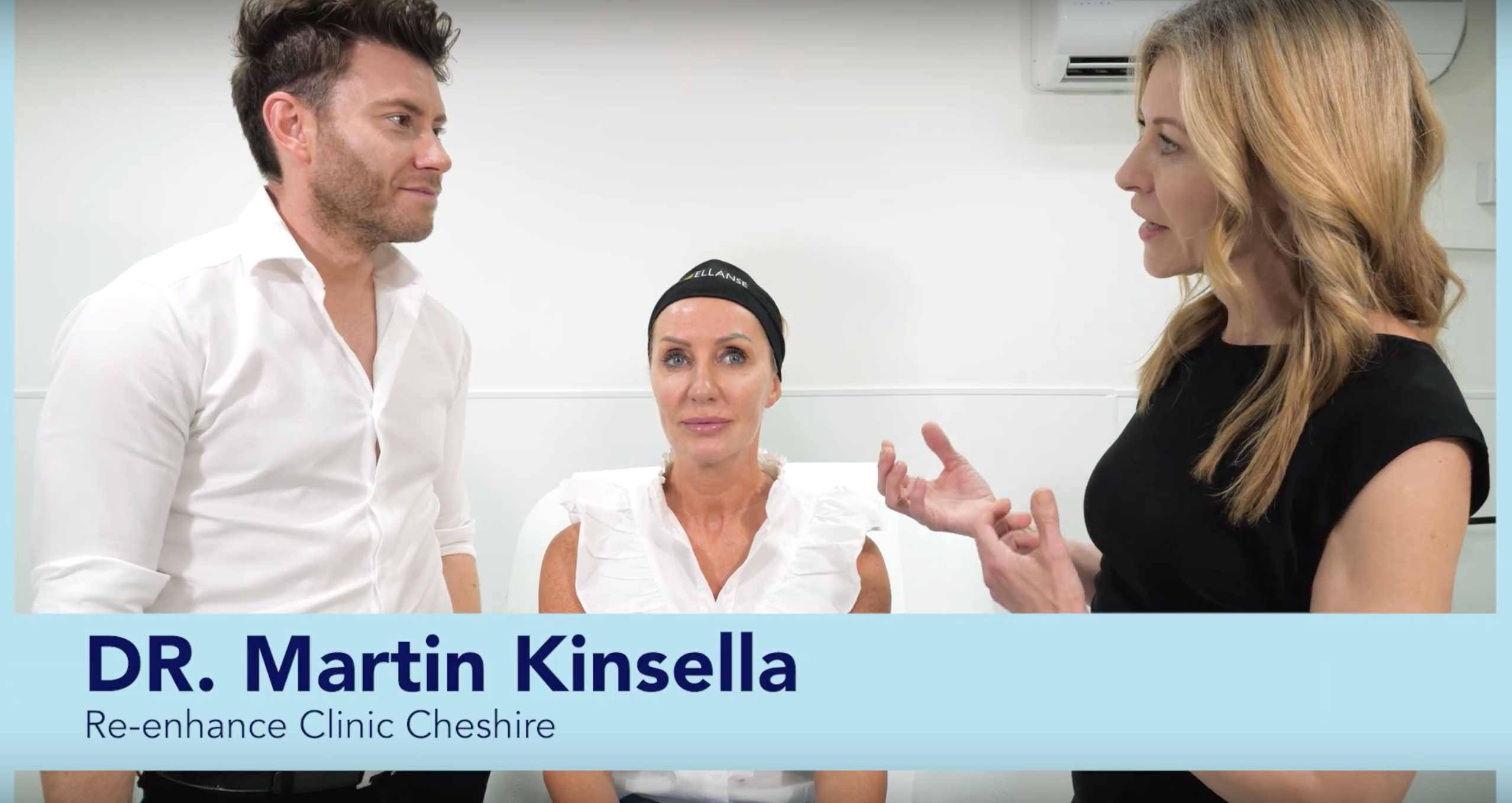 how does Ellansé restore volume in the face?
'Ellansé is by far one of my favourite products for facial rejuvenation,' says Dr Martin. 'It combines the benefits of a normal dermal filler so you get the lifting and the filling effect, but you also get a collagen- stimulating effect with it. Ellansé is made not from hyaluronic acid, but from a substance called Polycaprolactone.
'So you get the instant effect of volume from the filler gel, and then you get collagen stimulation within the skin around the polycaprolactone spheres within the gel. These will integrate into the face over about three months. What I like about Ellansé as well is that it has different ranges of different densities so you can get effects that last from one year up to three or four years.'
Where does a face need re-volumising?
Tracey, Dr Martin's patient, has a lovely face already, but she feels she has lost volume in her face over recent years, and Dr Martin can see what she means.
'I thought Tracey would be a really good patient to show this treatment on because we can show some good lower face contouring on her, and give lift where she has lost some volume from the back of the jaw area, and around the sides of her cheeks. She's got nice cheekbones but she does have a little bit of volume loss in her cheeks, too.'
Dr Martin works from the top of the face downwards – starting with the temples, then replacing volume at the back of Tracey's cheeks, before re-contouring her jaw and chin. You can see the detail of this in the video, below.
'I like to from the top down,' says Dr Martin, 'because as we improve the temple we will get some lift there. Then when we do the cheek we will get some more lift in that area.
'When it comes to the chin we are just going to make it a little bit rounder in the centre. As you age, the chin slightly flattens and the bottom bit comes up. We are just going to try and keep the chin more rounded in the centre.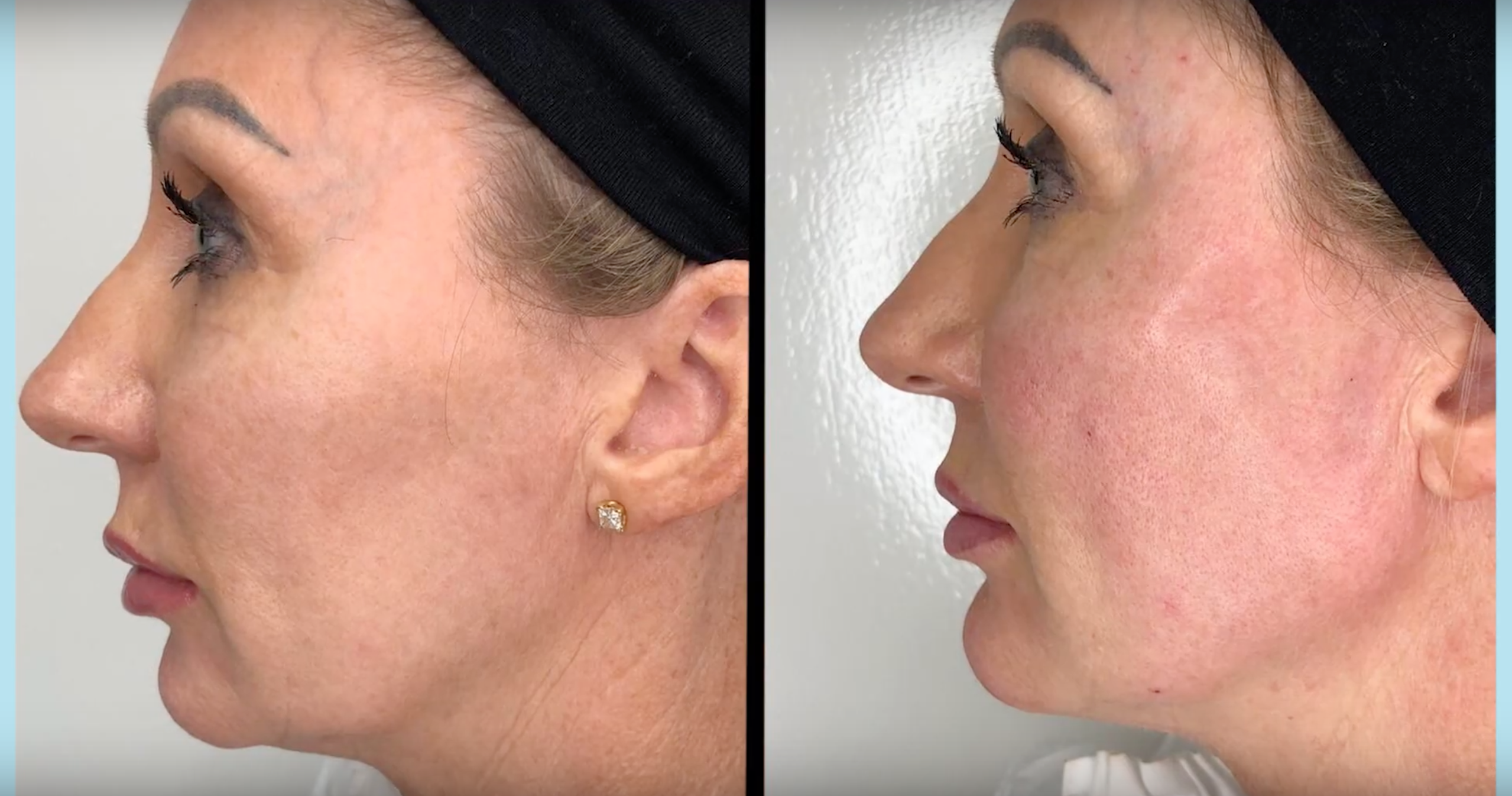 Before (left) and immediately after (right) treatment.
After an hour during which eight syringes of Ellanse have been injected, Tracey and I are both really impressed by the results.
'That is amazing,' said Tracey. 'I cannot believe the fullness it has given my face.'
What I really noticed was the way the treatment had brought a softness back to her face, as well as tightening up the contours.
In terms of comfort, how was it? ' It wasn't really painful,' says Tracey, 'it was just a weird sort of a funny sensation, especially when the cannula was working under the skin.' The comfort-factor was helped by the fact that Dr Martin had mixed some local anaesthetic into the product, so that as it was injected, it took the anaesthetic with it.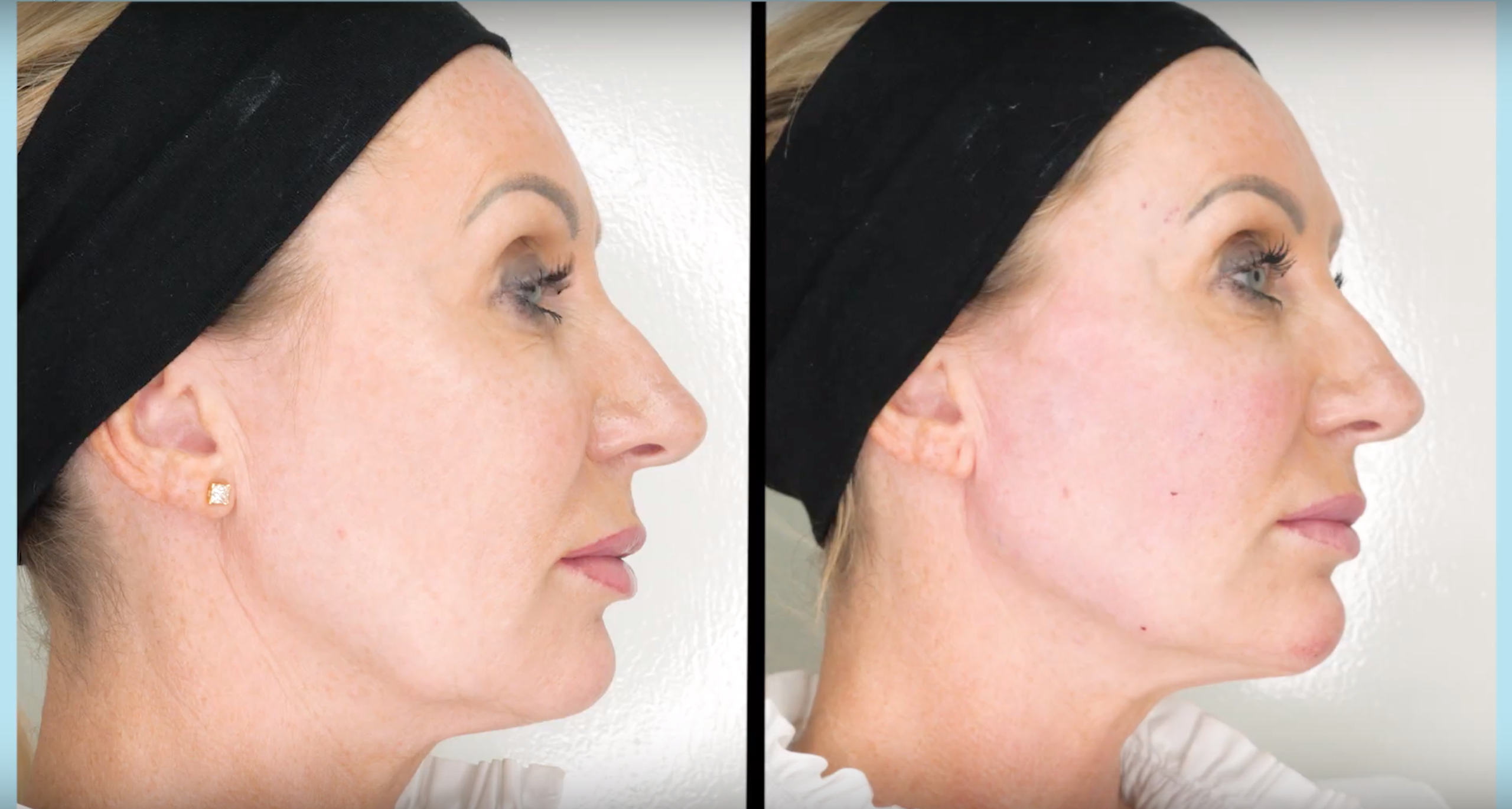 What does full face rejuvenation with Ellanse cost?
In this treatment, Dr Martin used eight syringes of Ellansé, which adds up to £2,800.
This video is sponsored by Sinclair Pharma, the company that makes Ellansé
Dr Martin Kinsella, https://www.re-enhance.com/