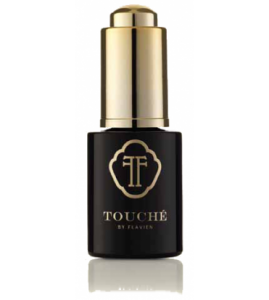 TOUCHE BY FLAVIEN
What is it? Luxurious, sophisticated natural hair-care range for the discerning (and wealthy) consumer.

What's the USP? Based on natural ingredients and starring Prickly Pear oil, which packs in even more essential fatty acids than argan oil, along with vitamin E.


Hero product? The Hair and Skin Serum (£68, www.touchebyflavien.com). I've never seen a product designed to be used both on the skin and on the hair, but this is beautifully formulated, and helps moisturise the scalp and strengthen the hair – and feels pretty good when you put it on your face, too.

Why the name? The man behind the brand is the charming Flavien Abbas, who is Senior Art Director at the Urban Retreat at Harrods and one of those hair maestros who can produce a superb blow-dry on any head of hair presented to him. So… Flavien's magic touch with hair is well-known to the ladies of Knightsbridge and now, his influence can spread a little further.

How new is it? Launched last year.

I'd try…? The Intensive Nourishing Treatment (£17, www.touchebyflavien.com), a deep-conditioning treat for parched hair.