I'm always trying to travel light, but always have difficulty cutting down on the size of my spongebag. I've just been on a quick trip to Morocco (for fun, rather than for work) and did manage to take less than usual – so I thought I'd post about the things I find I really can't leave behind.
The first is sunscreen – this one (Anthelios Ultra Light from La Roche Posay) is fluid rather than a cream, effective, moisturising, non-sticky and can tuck into any small handbag.
Then there's this very fancy set of minis from Philip B. His Oud Royal range is one of the most indefensibly expensive ever but I just love it – for the fabulous fragrance (yes, of deep, sweetened Oud) as well as for the shiny, well-conditioned results it gives. I smooth the 'Mega Curl Enhancer' cream into my hair once it's towel-dried for an extra dose of moisture, and the Thermal Protection Spray makes a good refresher spray as well as a pre-blow-dry spray. This little lot has been back and forth across the Atlantic three times this year; this was its final outing.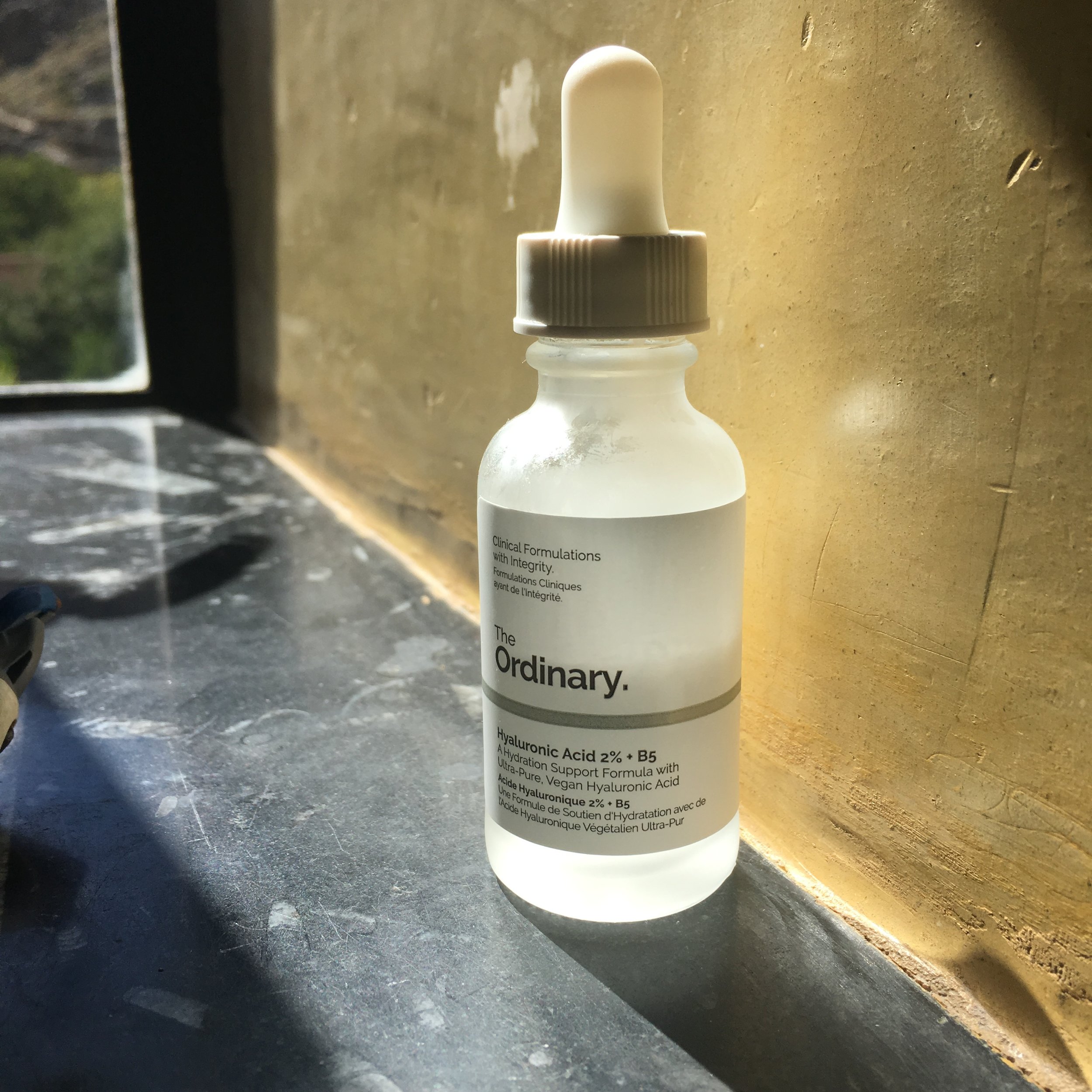 Even if I'm leaving behind the rest of my latest favourite serums, I can't do without hyaluronic acid for a moisturising boost after cleansing. Hyaluronic acid is a humectant – it attracts moisture to it and its molecules hold up to 1,000 times their weight in water, which keeps the skin feeling much more comfortable. This one, from Deciem's new line The Ordinary, is amazingly good value, sinks in like a dream and has a bit of vitamin B5 in it too (B5 is otherwise known as panthenol, and it's really soothing for skin). With this and a good layer of that sunscreen above, I'm good to go.
I also can't do without a cream cleanser, a body lotion and a general-purpose moisturiser, which I decant into tiny pots — so they don't make a good picture.
Then there's my glasses – Chanel sunnies which I love because they make me feel cool, and for flying and any other time my contact lenses have to come out, my Bobbi Brown glasses which I love because they're called #prettypowerful, which is a fantastic way to feel.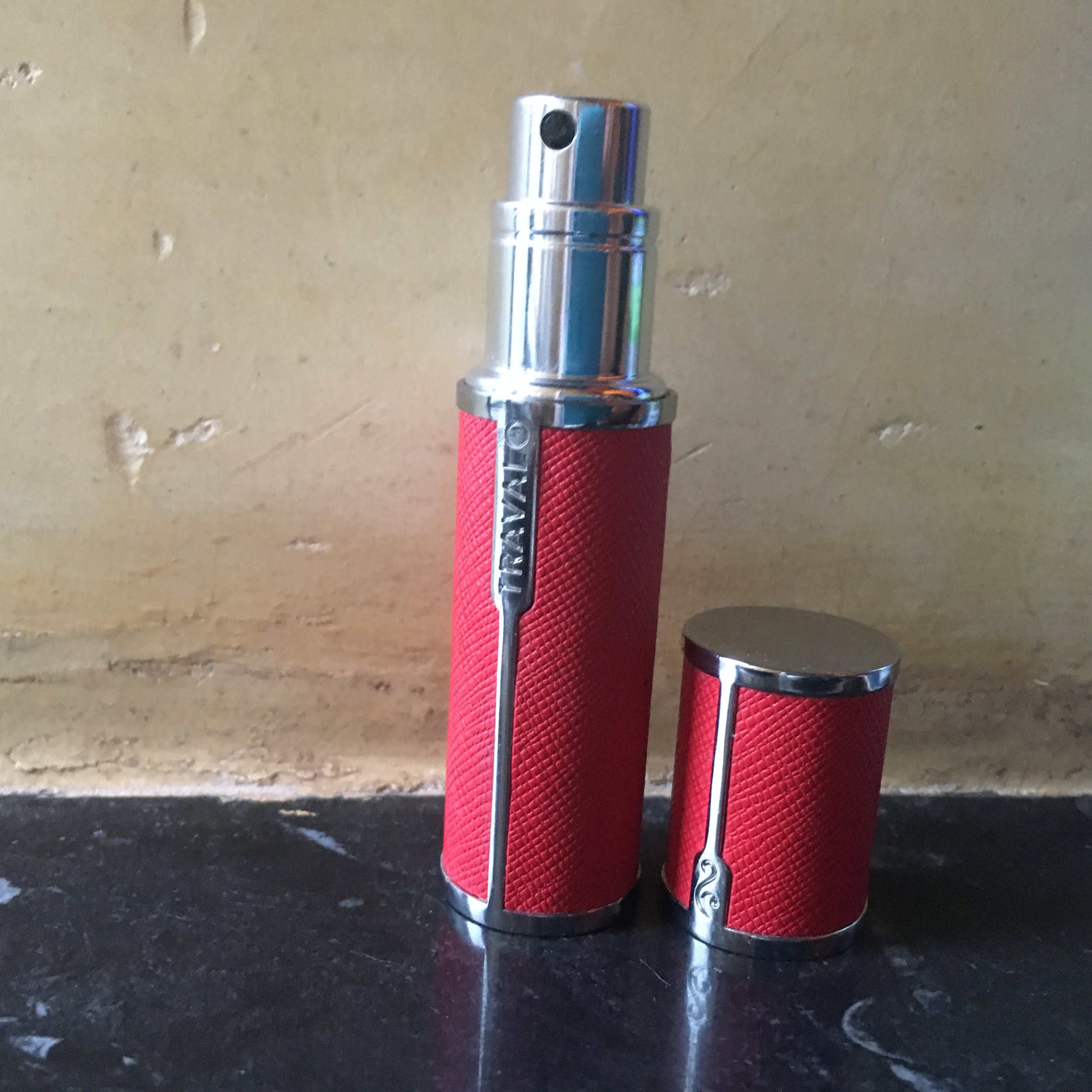 One bit of fun – I never got round to wearing make-up (shock news! Beauty ed goes bare-faced!) but I did indulge in a few squirts of this every evening. This is the brilliant Travalo fragrance atomiser which is easy to fill, holds 5ml or 50 sprays-worth, doesn't unclip itself in transit and doesn't take up much space in the clear plastic liquids-to-declare bag. It's full of Byredo's Cuir Obscur which I'm addicted to at the moment.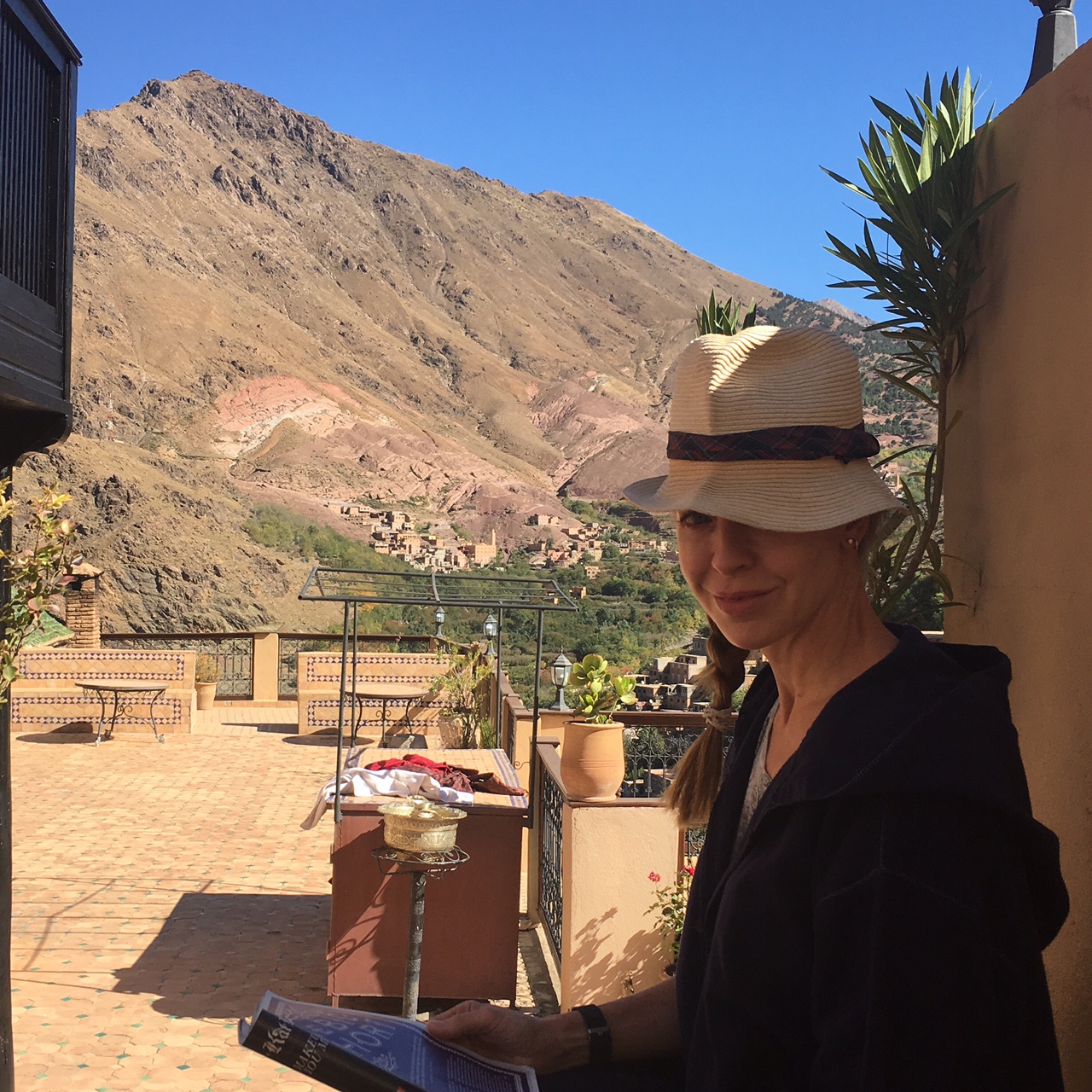 Plus …my favourite old hat, which cost me all of £6 in the Lanes in Brighton three years ago and which I keep expecting to disintegrate because it's only made of paper, but it is holding up well. It rolls up small for packing and is has plenty of room in the crown, so I can bundle my hair on top of my head and jam the hat on over it.
…and my favourite old travelling companion aka my husband. We have been traipsing about together for over 30 years and he's always a delight to travel with, even after three hours sleep and an early start.