Tweak of the Week: the face-contouring radiofrequency facial
26th September 2019
It takes less than an hour, gives your face an instant lift and offers the potential for lasting improvement, and generally sounds too good to be true. So what is a 'radiofrequency facial' and how does it work?
The radiofrequency facial falls into a category that I call 'facials-plus', and it's the 'plus' bit that makes all the difference.
Radiofrequency treatments work by heating up the collagen within the skin to 39 or 40 deg C, which makes the collagen fibres contract. That's handy because it gives you a small instant lift in the face as the shrink-wrapped collagen tightens up. Then there's the secondary effect, in that the heated collagen thinks that it has been injured, so the body produces more collagen to repair the perceived damage.
In a clinical treatment, when radiofrequency energy is used at a high intensity, this can create a noticeable tightening of the skin after just a couple of treatments.
For a radiofrequency facial, the energy intensity is much lower (and more comfortable). You still get an instant lift and glow, but you need to do a course of six treatments in order to see lasting results.
To catch up on the latest type of radiofrequency facial, I went to visit celebrity facialist Teresa Tarmey, who is an expert at boosting the complexions of red-carpet stars, to find out how she works with radiofrequency energy.
Teresa has always keen on incorporating beauty technology in her facials. She has lasers, she has LED light canopies, and she's an ace with her Venus Versa radiofrequency machine, which she used on me with a DiamondPolar head.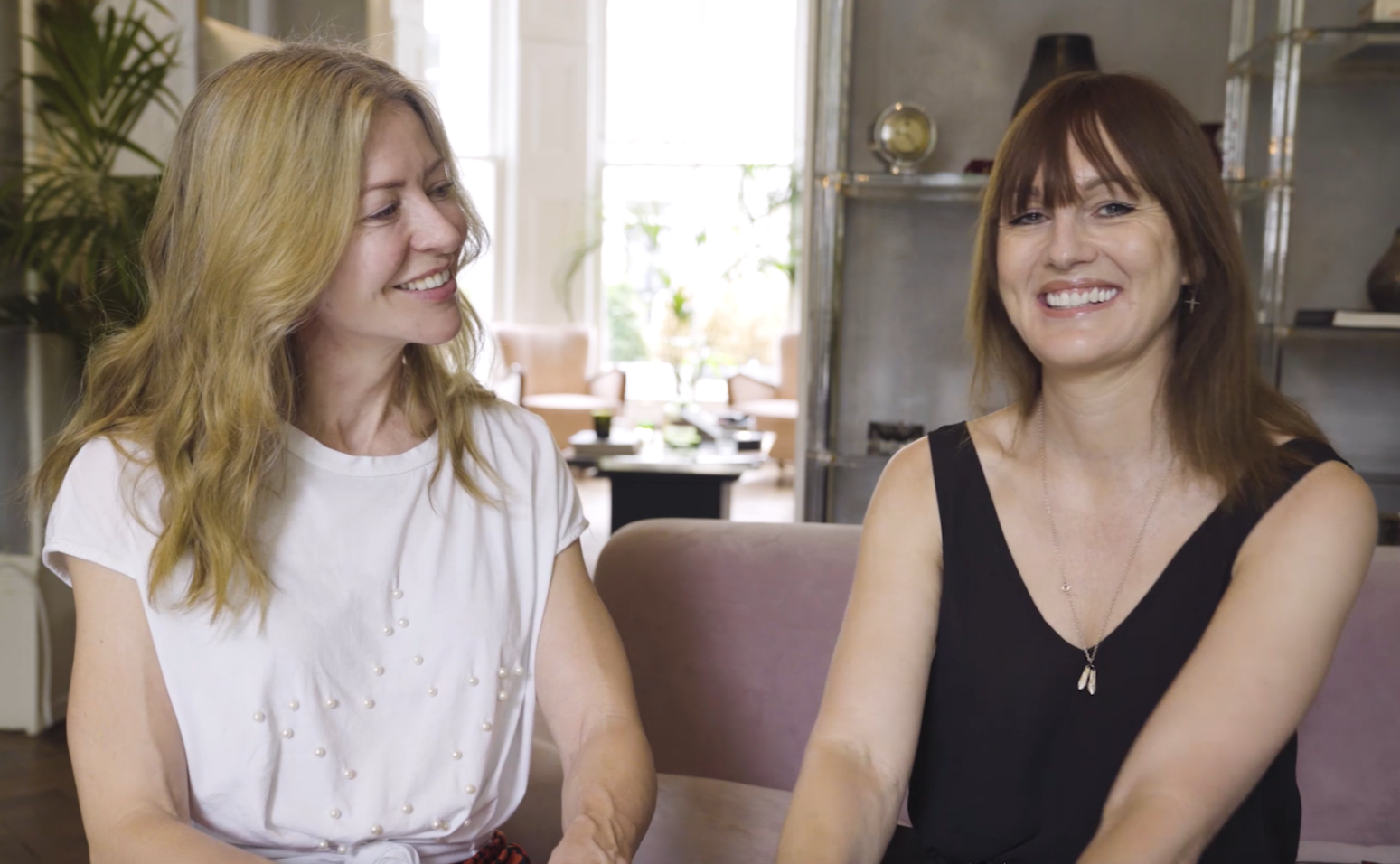 Why does she like radiofrequency as a treatment? 'It's really good for skin tightening especially around the eye area. It's not a laser (which uses light energy) so it's good and safe to use on all skin types. It's a good option for people who don't want anything invasive, or to have any injectables. Also, you can focus treatment on the areas of the face where it is needed.
'It's a great treatment for men, too. It doesn't feel like they're having something too pampering because it's done with a machine.'
What results do you get from a radiofrequency facial?
Does everyone see results?
'You can't not see results after a course of treatment,' says Teresa, 'that I can guarantee!'
The treatment itself is very easy from the patient's point of view – I just lie there and relax while Teresa first covers my face with a gel which helps conduct the radiofrequency energy into the skin, then begins moving the DiamondPolar treatment head around my face in smooth, sweeping movements. The treatment head has four rounded metal tips, which pass the RF energy between each other, into and back out of my skin. The Venus Versa also delivers pulsed electro magnetic fields (PEMF) into the skin, which help activate and energise the skin cells, for healthier skin.
What does a
At first it feels warm, then the heat starts to build but before I start to squeak, Teresa turns the energy down to a level where I feel comfortable. It won't prevent the treatment from working, she explains, it will just take a fraction longer to raise the temperature to the required 39 degrees.
Teresa concentrates on the lines around my eyes, the sweep of my cheekbones, and my jawline to give my face a sculpting boost.
When she sits me up at the end of the treatment, I can see the lift that she has managed to generate in just half an hour. My cheekbones look better defined, as does my jawline. My face is a bit pink immediately after treatment from the heat, but that calms down within an hour, leaving me with a healthy glow.
A Venus Concept radiofrequency facial costs from £100. For my recommended practitioners who offer the treatment, click here.
Treatment by Teresa Tarmey from £220. www.teresatarmey.com
This video is sponsored by Venus Concept
Want to know more about radiofrequency facials?
If you'd like more info – and a downloadable pdf about radiofrequency facials, click the link here