Tweakment review: Kleresca skin rejuvenation
20th December 2019
Anyone for fluorescent light rejuvenation? Regular readers of my content will know I'm a fan of the way red light can regenerate and heal the skin. So I was intrigued to hear of a blue-light treatment that claims great results for rejuvenating the skin, as well as for clearing acne. To find out what a course of four short treatments can do, TTG asked Emma Fulton-Price to put Kleresca treatment to the test at the Springwell Clinic in Marlow.
What is kleresca?
Kleresca is billed as a skin rejuvenation technique that is both non-invasive and very quick, and which works by stimulating the skin's own repair mechanisms with almost no downtime. The treatment targets the skins imperfections, increasing brightness, smoothness and youthfulness – and studies have shown that the treatment can bring about a 400% increase in collagen production improving texture, tone and elasticity, and can reduce the appearance of scarring.
How does Kleresca work?
Kleresca uses fluorescent light energy and a topical gel to stimulate the fibroblasts, the skin's collagen-producing cells, enhancing healing and renewal, so there are no needles involved. This treatment is an option for those with acne who don't want to take medication.
'My interest in Kleresca stemmed from its claims that it would make my skin look fresher and less tired, as well as more youthful and far healthier,' says Emma.
'I had been having some problems with my skin feeling congested and clogged up. What I was hoping for from the treatment was to look less tired and drawn. It is supposed to improve complexion and diminish the effects of fine lines and pores. The process was described to me as being similar to the process of photosynthesis in plants, in that the light energy kick-starts the skin's healing process. This improves the look of the skin and it also improves the appearance and severity of acne, as blue light denatures the bacteria in the skin (p acnes) which provokes acne breakouts.'
What is Kleresca treatment like?
'Much more gentle than I expected,' says Emma. 'Once the practitioner has cleaned your face and had you lie down on their very comfy beds, I felt quite relaxed.
'The photo converter gel that is spread over your face is cooling, and specially designed to convert blue LED light into fluorescent light energy (FLE). The machine itself is like a canopy. You have little pads over your eyes to protect them. The machine uses a multi LED lamp as its energy source, and emits blue light. There is no UV light emitted and the blue LED lights are cool. However, there is a slight warm feeling which I am told is the reaction of the light with the gel. I also feel a gentle prickly sensation on my skin, although I am later told that this is the gel reacting to the active properties in my normal skincare regime. Overall, it just feels warm and pleasant. If the treatment was any longer than nine minutes, I might have nodded off.
Once the treatment is complete, the gel is cleaned off and a calming cream is applied to protect the skin and help it heal. The whole treatment takes just nine minutes.
Comfort level
Extremely comfortable, this treatment is not painful at all – the light prickling feeling is no worse than an itch on the nose. You could go and have it in your lunch hour, although your face will be very rosy for a few hours afterwards.
Emma's verdict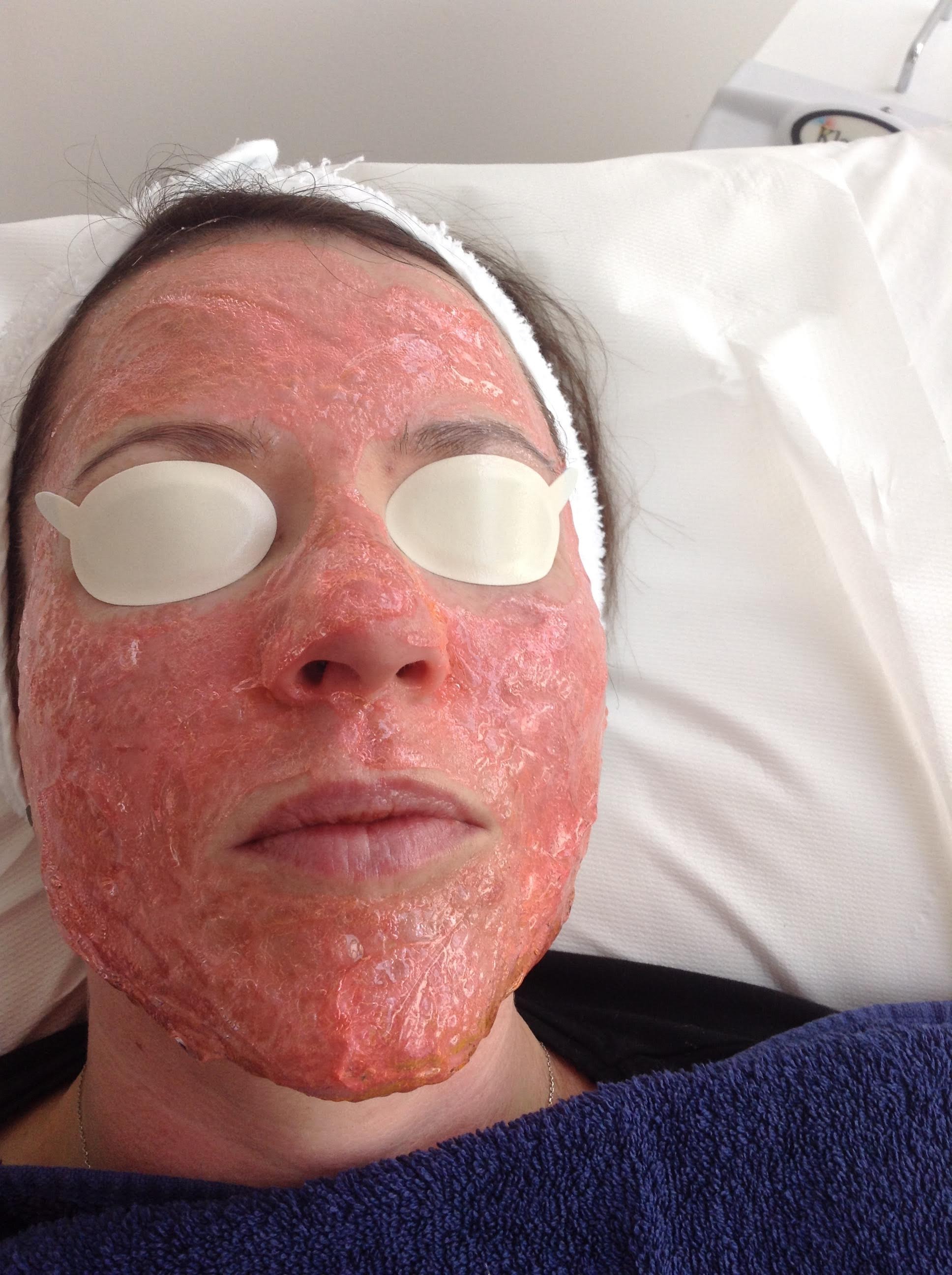 A definite thumbs up. 'My skin looks fresher and clearer,' says Emma. 'I get lots of comments from people thinking that I have been away, as it leaves a slight tan on the skin. It does stimulate melanin but this is only a temporary thing as this is immediate pigmentation rather than permanent. Some people may see this as a downside but for me I found that it helped add to the overall glowing effect of the treatment. It brought out my freckles, but they will go down again, and that is a very subtle side effect. My skin is left quite rosy after treatment, so I wouldn't want to go out that night but the colour goes down quickly. The fact that makeup can be applied immediately after the session is a serious bonus in my eyes.'
To get the best results you need to do a course of four treatments, one every week. It is quite an intensive course but I found the results impressive so for me it was very well worth doing. If you were prepared for the redness, you could easily pop in and be out 20 minutes later to continue with your day. Especially as makeup can be applied immediately after the session.
After doing the whole course, I'm really pleased with the results. It seems incredible to me that such a short, easy treatment can give such dramatic results. At 39, it has left my face plump and refreshed but without any of the hallmarks of anything more invasive, such as fillers. The quality of my skin has been amazing, and I know it is time for my next treatment as my skin is starting to feel clogged and spotty again. I have had compliments for months on how clear and glowing my skin is, I will be booking myself in with the Springwell Clinic for another treatment in due course.
What does Kleresca treatment cost?
Each session is £250, so £1,000 for four. This treatment isn't a substitute for a face lift but Emma found it a great alternative to fillers for her 39-year-old face.