TWELVE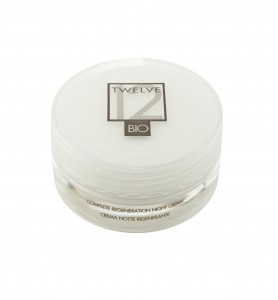 What is it? A concise range of skincare from pharmacist and cosmetologist Pedro Catalá.

What's the USP? A best-of-science, best-of-naturals brand that is pretty no-nonsense for something with so much thought behind it – by which I mean these are lovely, well-formulated products that should work well even on sensitive or stressed skin, and don't cost the earth.

Hero product? Complete Regeneration Night Cream (£48, www.twelvebeauty.com), which is rich and restorative and which received a commendation at last year's 'Free From' Skincare Awards.
Why the name? Because Pedro the founder believes that the skin need 12 key ingredients to get it looking its best and maintaining its natural beauty. These range from gentle botanicals like mallow extract (soothing, moisturising) to high-tech hyaluronic acid (moisturising, helps maintain skin elasticity).


How new is it? Launched in the UK in 2012

I'd try…? The lighter, almost watery-runny Ideal Moisture Level Serum (£45), which made it into the Bazaar Hot 50 last year. Need I add more?