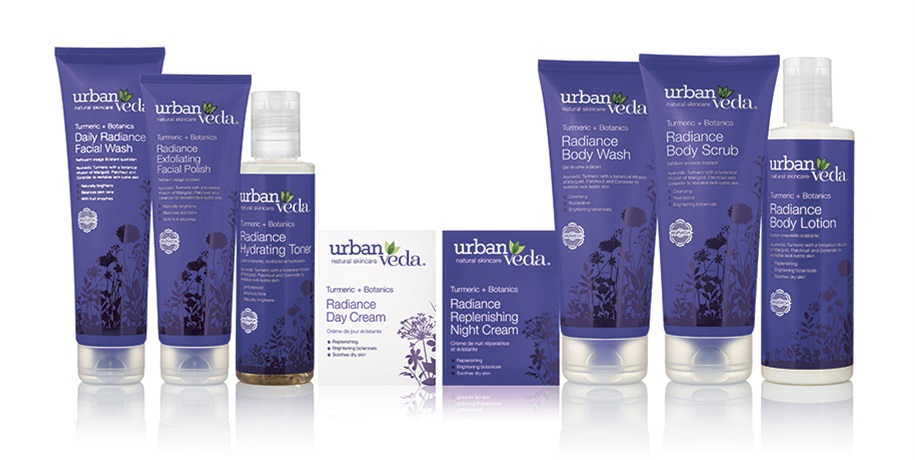 UrbanVeda
What is it and what's the USP?
A skincare range based on the ancient wisdom of Ayurveda (plant-based holistic healthcare originating from India). The products are formulated for 21st century skincare needs using natural ingredients renowned for their ability to minimise the effects that the environment, stress and dehydration play on skin health. Unlike so many things in the modern world, Ayurveda doesn't believe just in the quick fix. The products are naturally formulated using Ayurvedic herbs, flowers and fruits, combined with multi-vitamins and clinically proven actives, to help maintain skin's natural balance by infusing it with Omega-rich bio-oils, free radical-fighting antioxidants and vitality-boosting essential fatty acids, which are harnessed from the urban actives and botanicals used throughout the range.
Hero product?
The Purifying Exfoliating Facial Polish (£8.99, urbanveda.co.uk) which contains Pumice to exfoliate, cold-pressed Neem oil and refreshing essential oils to remove impurities and treat blackhealds, all designed to boost collagen, reduce excess sebum, tighten pores and leave skin hydrated.
Why the name? It's based on Ayurveda, which is the ancient Indian health and wellbeing system based on the holistic and therapeutic properties of plants (there are almost 8000 medicinal plants used in Ayurveda). 'Ayur' means life, and 'Veda' literally means 'to know', which is variously translated into English as 'knowledge', 'wisdom' or 'science', so the name 'UrbanVeda' is about bringing the ancient wisdom of Ayurveda to a more modern usage, in that we all need nature in our lives, and even more so when we live in urban environments and are subjected to pollution, excessive temperature fluctuations, dust and dirt etc.


How new is it? It's launching this month.

I'd try…
The Radiance Replenishing Night Cream (£14.99) which is literally brimming with phytonutrients and antioxidants and infused with anti-inflammatory peptides to impart luminosity to the skin, balances skin tone and correct signs of hyperpigmentation while boosting collagen and skin elasticity.