VERYWISE – SMART NUTRITION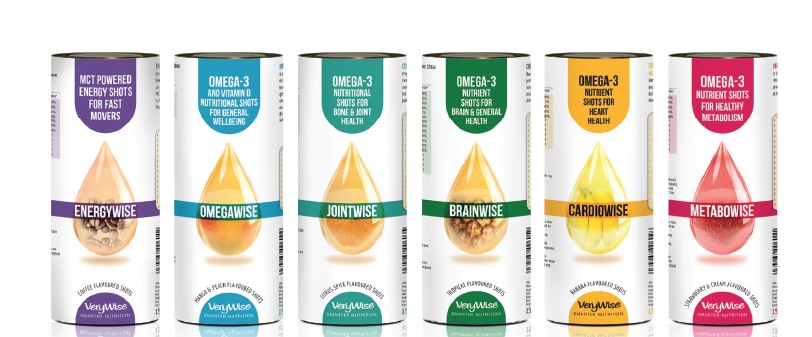 What is it? A range of supplements, mostly omega-3s, specifically tweaked to cater for particular concerns from joint health to appetite control (is this a beauty brand, I hear you asking? More or less, given how we should all be scoffing more omega-3s, and how vital they are for skin health as well as everything else).

What's the USP? Fast absorption, natural fruit flavours and the high levels of [the most important omega 3 essential fatty acids] EPA and DHA that they contain. The absorption point is pertinent because I'm told the scientists at VeryWise have found that we only absorb about 50 per cent of the EPA and DHA in most fish oils – but the special way that the essential fatty acids are treated in VeryWise products means that they are fully, 100 per cent, absorbable.
Why the name? A clever one, in that it implies you've made a wise decision in buying the stuff, as well as what you hope it will do for you.


How new is it? Brand new. You will soon be able to buy it off the VeryWise website, and it will be finding its way into health shops from January.

I've tried… The JointWise (£9.80). Most attempts to disguise the fishiness of products derived from fish oils with, as here, citrus flavours tend to fail, providing only some unholy hybrid that brings out the worst of both flavours. But this is thick and sweet and though there's a definite smell of fish, you can hardly taste the fishiness. My one complaint would be that it is so thick that several precious millilitres of each 15ml 'shot' end up stuck among the inner ridges of the plastic measuring cap that is supplied with the bottle where it's hard to rinse or lick out (pour it into a spoon instead). Even tastier is EnergyWise (£4.95), which is thick and sweet and coffee-based and which gives a hefty dose of 75mg of caffeine per shot. One of those on an empty stomach had me twitching at my desk for the rest of the morning. The brand suggests taking three shots an hour before exercise. Not sure I'm going to risk that…