WATERWORKS APOTHECARY COLLECTION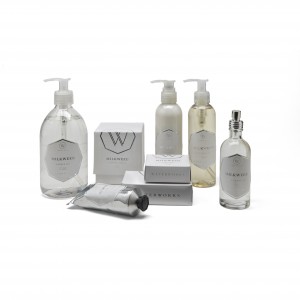 What is it? Waterworks, the high-end, exclusive US luxury bathroom and kitchen brand has recently opened it's first UK showroom in London and has launched an Apothecary Collection of moisturisers, soaps and fragrances too.
The range, in either Fresh Linen or Milkweed are packaged to look amazing and luxurious in your bathroom. We tried the Milkweed hand soap and body lotion which smells divine, the body cream sinking in immediately to leave moisturised, fragranced skin.
Prices start from £6.96 for a body soap up to £36.72 for a candle, but this is one range worth splashing out for. Find them at www.uk.waterworks.com.