A WORLD OF LIPSTICKS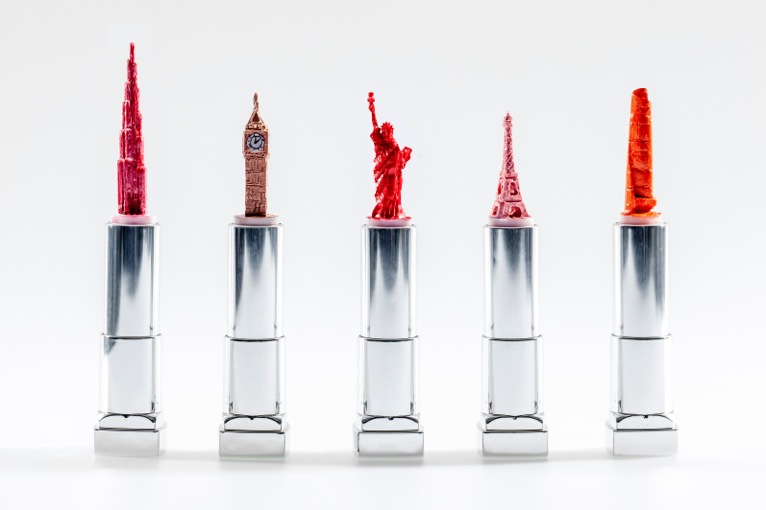 You may well be wondering exactly what this image is and why… These are lipsticks, carved in minute detail into famous landmarks from five cities – Dubai, London, New York, Paris and Shanghai. And why? It's part of Heathrow's month-long International Lipstick Colours of the Year showcase, and I've written a whole lipstick report for them which you can find here.
And the most popular colour bought in London? Caramel nude. So now you know.