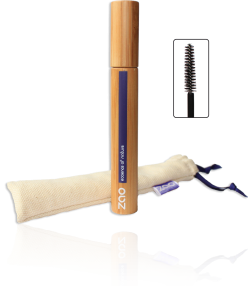 ZAO
What is it? An organic, eco-friendly make-up range made by the Franco-Italian brand Cosm'etika.


What's the USP? The refillable organic bamboo packaging, along with the sustainable cosmetic and organic ingredients. Refills reduce cost and packaging while allowing the opportunity to try different colours.
Hero product? Volume and Sheathing Mascara, £12.76 at www.beautifullyorganic.co.uk.

Why the name? Among Asian philosophies Zen, Buddhism and Taoism rely on the observation of nature. Thus Zao is a combination of Zen and Tao.
How new is it? It launched in the UK this spring
I'd try…? Keep an eye out for the Mineral Silk Foundation (www.zaomakeup.com), made with organic silica, sweet almond oil, jojoba and shea butter has a deep moisturising effect but a slightly powdery finish… and will be launching soon.