This week's beauty guru has to be Sali Hughes, for all the sense and fun and inspirational stuff that she's written about beauty over the years, and particularly for her brilliant new book, Pretty Iconic, which was published last week.
At the book's launch party, Sali described how, when writing the book, she had a loss of nerve, worrying that it was all too geeky and nerdy- but her other half told her not to worry; there were plenty of people out there who were every bit as nerdy about beauty and they would love it.
How right he was. I've just bought a copy and it's a thunking great thing of 400+ pages – and it's completely compelling.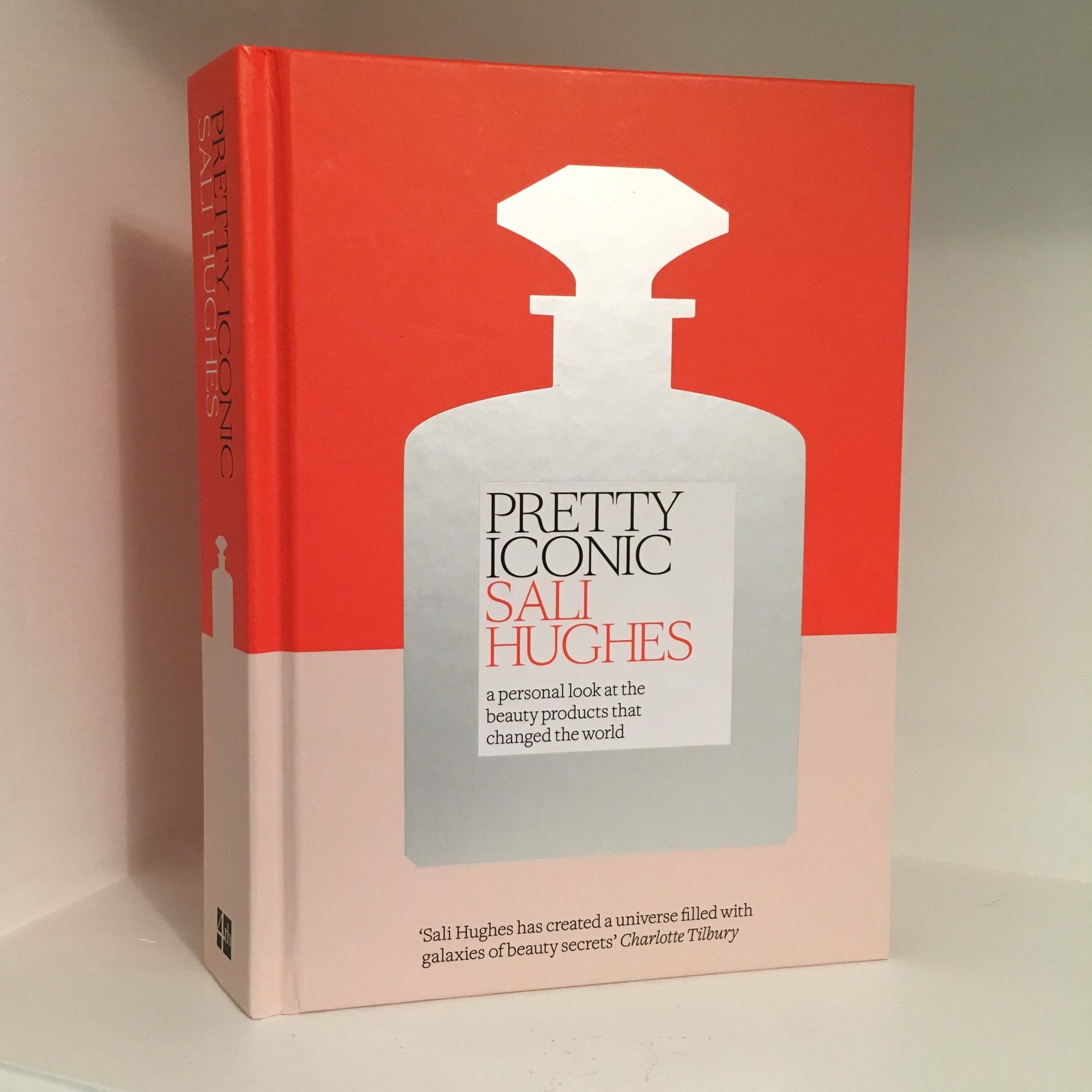 Sali divides her iconic products into groups, from Icons (e.g. Chanel No5, Johnson's Baby Lotion, Clinique Black Honey lipstick), Nostalgics (e.g. Ponds Cold Cream, T LeClerc Face Powder, Dr Bronner's soap), Game-Changers (Liz Earle Cleanse & Polish Hot Cloth Cleanser, Aussie 3-Minute Miracle, Giorgio Armani Maestro foundation) and Future Icons (Bioeffect's EGF serum, the Beauty Blender Sponge, Urban Decay's Naked Palette). That's just picking out a few products that made me think, 'Ooh, yes, couldn't agree more'. It's why I hang onto all of those ones above.
What I wasn't prepared for was to feel quite so emotional reading the book – which may sound mad, but it's a trip and a half through the beauty halls and bathrooms and make-up bags of life. And even though I'm a good few years older than Sali, so many of the icons that she singles out in the Rites of Passage section were mine – and probably yours – too; the harshly gritty Aapri facial scrub cream, Carmen rollers (my mother's), Wella Shockwaves Hair Gel (my brother's, in his punk phase), No7 Green Foundation (I was a shy teen and blushed too easily; this helped) … just the thought of each brought back a rush of memories. And goodness, Alberto VO5 Green Apple Shampoo! Nostalgia in buckets! (In the 1970s, before Timotei came to the UK, it was the only shampoo judged cool at school).
Sali, if your iconic status in the beauty world wasn't already assured, surely it is now.