JANET REGER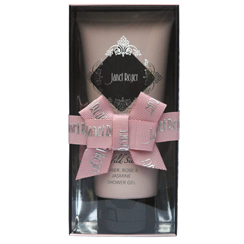 What is it? A range of romantic-looking toiletries from luxury lingerie designer, Janet Reger.

What's the USP? It brings the romance of Janet Reger's lacy lovliness into the bathroom.

Hero product? The Wild Silk Shower Gel, (£4, superdrug.com) which is fancily presented in a box with a big bow, but is frankly so lightly fragranced as to be a bit meh.
How new is it? Just launched this month
I'd try… to give it a miss. For all the lace, even your maiden aunt might find it a tad dull.