TROMBORG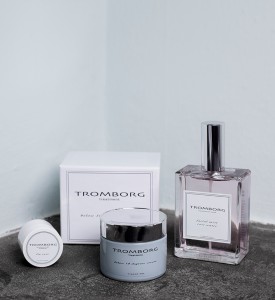 What is it? A Danish high-end skincare, bodycare and cosmetic company that is very popular in Scandanavia created by Marianne Tromborg.

What's the USP? Marianne has creaated the range with the busy, modern woman in mind to fit in with the Danish ideal of minimalist purity together with a common sense approach. High levels of natural and organic products feature though – bizarrely, if you ask me — there's also the sort of ingredients usually eschewed by the pure-and-natural brigade such as Sodium Laureth Sulphate in the shampoo and shower wash.
Hero product? The Aroma Therapy Body Lotion, £80, tromborg.com with a glorious smell and a whipped-cream texture.

How new is it? Just launched in Debenhams, and will debut on QVC in January.

I'd try… where to start? With 189 items in the range, there is so much to choose from, from make-up through to high-end skincare. Perhaps start simply, with the Rose lip balm, and work your way up from there