SILVER SERUM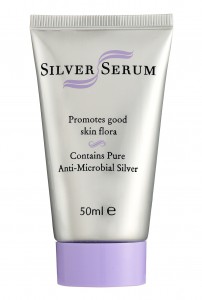 What is it? Anti-blemish skincare serum.

What's the USP? It contains MicroSilver, a trademarked form of silver, to tackle acne-causing bacteria and reduce inflammation (say, from a shaving rash) without killing off all the bacteria on the face (some of which, I'm told, are good news).
Hero product? This is it – it's a one-off and costs £12.95 at www.skinshop.co.uk.
How new is it? Just launched.

I'd try it… if I had blemish-prone skin but didn't want to use a more aggressive sort of anti-spot remedy. Silver is well known for its anti-microbial qualities, so it might well do the trick.